From the site:
Hearthlands is a real-time strategy game best described as a mixture of City Building Series games and Majesty. It is set in medieval fantasy world. In the game you will need/be able to:
— Build a medieval city
— Keep your people happy by providing them with necessary resources and services
— Gather resources and build industries
— See reports and tune up your economy
— Maintain relationships with AI rulers
— Trade with your allies
— Build an army and conquer your opponents
— Expand your kingdom by establishing colonies
— Explore the map, fight monsters, find artifacts and complete quest
— Hire powerful heroes and level them up
— Worship gods and get their blessings (or feel their wrath)
— Build mega-constructions
— Magic!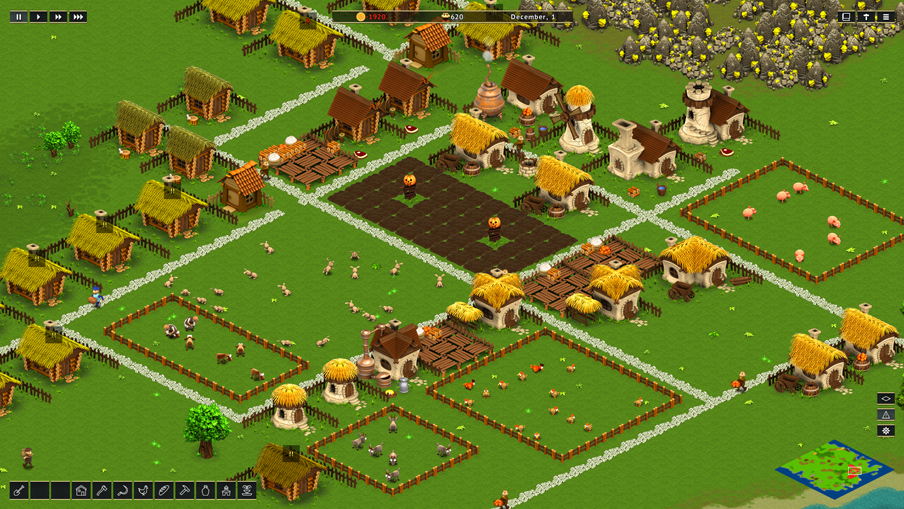 http://hearthlands.com/index.php?page=about
Looks very interesting, and in a way very similar to towns.